I want to thank you and your team for your work. This is REALLY COOL!
Great job!
Thanks!
-Burke
Burke McGee
The Boeing Company
http://boeing.com

---
Ventura IT is the kind of support every business needs.
Sue Kateley
The State of California Energy Commission
http://energy.ca.gov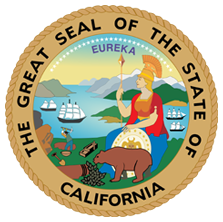 ---
Sincere thanks for helping to keep our computers and networks running smoothly!
Chang Kang
UCLA Jonsson Comprehensive Cancer Center
http://cancer.ucla.edu


---
My thanks and gratitude to you for your beautiful design work, and your continuous and timely help across the board. It's great to be working with Ventura IT, always courteous, patient, and caring. Your attention to detail is fantastic, and your creative and supportive team is the best. Ventura IT is to be commended and recommended!
Academy Award Winner George Chakiris
http://georgechakiris.com

---
Thanks to Ventura IT for helping us produce the biggest film festival ever held in Ventura County! People from all over the world were saying how great everything was!
Ventura Film Festival
http://venturafilmfestival.org

---
Ventura IT is our go-to technology team whenever we need something important done. From server configuration to Internet marketing, they are heads and shoulders above everyone else. I wouldn't do business without them!
Michael Hogue
Event Producer, owner MPH Events
---
Ventura IT did a great job with my web site, I highly recommend them!
Steve Bennett
US Congressional Candidate in 2012, Ventura County Supervisor, SOAR USA Initiative Author, Former Ventura City Councilmember
http://bennett4congress2012.com

---
Ventura IT has done an outstanding job as our provider of web based services. Their customer support is top notch and their ability to solve problems is the best I've experienced in the IT business since my start in 1998. I highly (and often) recommend them!
Tom Dullam
JH Biotech, Inc.
http://jhbiotech.com
---
I have used Ventura IT as my Web page Administrator for over ten years and have found them to be most professional and accommodating. My business requires not infrequent changes to my home page, and requested changes have always been done within 24 hours. Additionally, whenever a problem with a collateral problem (e.g., e-mail) is encountered, not only is the response timely but often Ventura IT provides supplemental data to assist me in resolving the problem. I cannot recommend Ventura IT too highly; it is a pleasure doing business with them.
John H. Christman, CPP
http://securityexpert.com